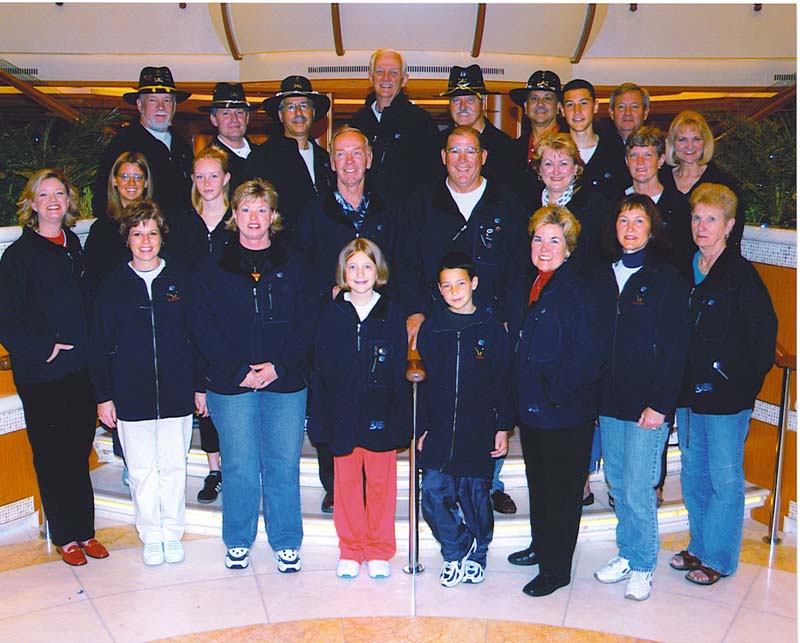 bottom row (l to r): [starting with red shoes] Lisa Warren (w/Edeal), Kim Anderson (Babysan's excellent lady), Sue Pope, Priscilla Kerns (Ray's Granddaugher), Kyle Zahn, Ann Martin (Mrs. Tredway), Kim Zahn, Anna Kerns.
center row (l to r): Candice Beltz (Lisa's daughter), Robin Pope, "Red" Ray Kerns, Ron "White" Beyer, Belinda Beyer, Barbara Joles, Jennie Mackel.
top row (l to r): Gary "White Mike" Pope, Mark "Babysan" Hilton, Randy Zahn "24", Bob Tredway "6", Fred "Mother" Joles, Larry Edeal "23", Brent Zahn, John "Blue" Mackel.
-Thanks Randy Zahn