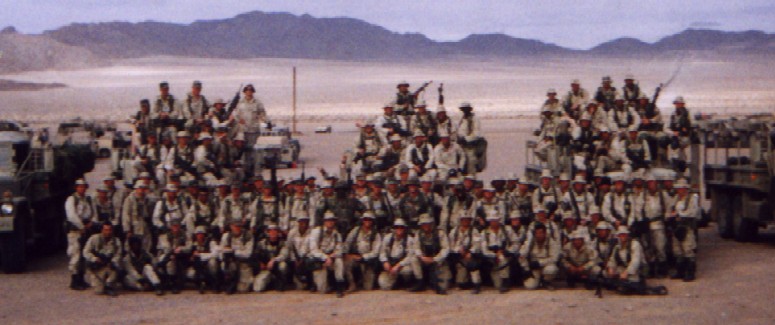 The men of C Co. 1-9 Cavalry have been extremely busy the last few months. We returned from a very successful deployment to the National Training Center, where we served as the opposing forces. The company was responsible for turning the tide in several battles. Overall, it was a great deployment and allowed the company to get away from the vehicles and get some super dismounted training. I believe we successfully upheld the fine tradition of C Troop.
Last month the company completed a very successful gunnery. The company headed into gunnery with a number of new crews, but the solders showed they were up to the task. Every crew in the company qualified first time, with five qualifying as "Superior" (8 of 10) and nine as "Distinguished" (9 of 10). Congratulations to all the crews.
Currently we are conducting EIB training, which will be followed by MOUT training and our platoon and squad live-fire training in March.
In all we do, we will continue to strive to continue the tradition of C Troop 1-9 Cavalry.
CRAZY HORSE!
We Can, We Will!
Capt. Trevor N. Sullins
Crazy Horse 6
Feb. 2003